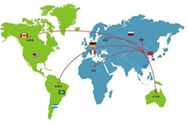 << Home <<about us
About EPS Expanded Polystyrene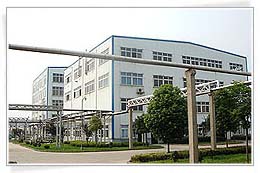 EPS supplier---
Leili Chemical Co.,Limited is located in Jiangjun Avenue 55#, Jiangning Area, Nanjing, China. The group was founded in January, 2003, a large-scale private plastic-chemical enterprise group specializing in the production of Expandable Polystyrene. Our company main products:
Expanded Polystyrene, Fire Resistant EPS, FMS EPS, FSA EPS.
After 7 years' sound development, the group has grown into a National Torch Program New & High-tech Enterprise, Jiangsu Excellent Private Enterprise and Jiangsu Top Credit Enterprise (AAA). The products of the group have been sold widely to over 30 provinces, municipalities and autonomous regions around the whole country and sold abroad to over 20 countries and regions in Europe, USA and Oceanian countries.
Now the manufacturing capacity of
Leili Chemical Co.,Limited
has reached the scale of 80,000 tons of Expanded Polystyrene annually, ranking top three in the world and front place in China.
The Leili Chemical's
Expanded Polystyrene series
products
have been widely applied in the package construction materials, decoration and traffic project, etc.
EPS
are famous in the even stability, good quality preservation, strong foaming ability, steam saving, good combination performance and good intensity in processing molded products. It's satisfactory in anti-destructive effects and anti-shaking effects and proves to have sound performance in heat preservation and sound insulation after molding, which could be famed as the best energy saving and environment protection products in construction materials field. The foaming plastics made of the inflaming retarding Expandable Polystyrene (
Flame Retardant EPS
) recently developed are for the time being the lightest and most economical package material in the world. In the hot summer, the buildings installed with air- conditioners could reduce the energy consumption and enjoy the impact of heat insulation. In the chilly northern China, the foaming plastics are most widely used highly-effective heat preservation and energy saving materials in the buildings, which are beautiful in appearance, light and strong in quality and easy to be constructed. The Group has made due contribution for the national architectural energy saving and heat preservation courses.
In addition, the Group is planning the all round concept for management. Through 7 years' full-grown development, Leili Chemical has laid a solid foundation for the multi-dimensional development, exploration of new business field and the improvement of the market competitive forces and management capacity. Our Group is trying actively and steadily in new materials and real estate field. In capital market, Leili Chemical is carefully preparing and seeking the domestic listing in Chinese stock market. Currently, the preparation for coming on the market is under systematic and orderly management. We will catch this opportunity to further raise the comprehensive management level, raise the whole competitive forces and sustainable capacities of the Group.
In the future,
Leili Chemical Co.,Limited
will further inherit the human-based concept of "Valuing Staff and Cherishing Client", aspiring to be dedicated to the country with industry and invigorating the state with science and technology.