<< Home
Flame Retardant EPS
Flame Retardant EPS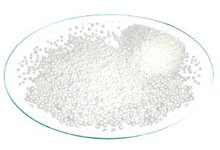 Name:Flame Retardant EPS
Content of foaming agent:≤6.8%
Residual phenethylene:≤0.2%
Water content:≤1.8%
Sieving rate of granule:≥90%
Limit oxygen index:≥30
Characteristic: Good flame-retardant, good frothing good preserving, good binding and low heat-conducting rate.
Oxygen index over 30 (testing after 7-14 days flowing EPS being shaped).

BRAND

foreign companies corresponding grades

Diameter of granularity(mm)

Density of foamed granule(g/l)

Residual single content(RM%)

Kingpearl

F-103

1.2-1.6

11.8-12.5

0.1-0.2

F-104

0.8-1.2

12.5-15.4

F-105

FSB EPS

0.6-0.9

13.3-16.7

F-106

FS EPS

0.4-0.7

15.4-20.0
Uses: Flame retardant EPS mainly used for building materials, civil engineering, composite board, heatpreservation and insulation materials.
Flammability: Flame Retardant Expanded Polystyrene is a kind of foaming polystyrene. After complexing and flame retardant treatment with the copper ion, Fire Resistant EPS is reduced flammability and flame spread on the surface of the EPS product, to such a degree,flame retardant EPS is classified as" flame retardant" according to European standard DIN 4102.
As with many construction and packaging materials, flame retardant eps must be considered combustible. Its fire behaviour depends on the type of material and its application conditions. Fire resistant EPS is important to distinguish between the two commonly used grades of EPS.
The flammability of Expandable Polystyrene construction products is reduced with surface coatings, such as plaster, and metal cladding as in sandwich panels. Flame Retardant EPS, typically used in packaging, will sustain combustion and the resultant fire spread at a rate of about 3cm per minute over the surface.